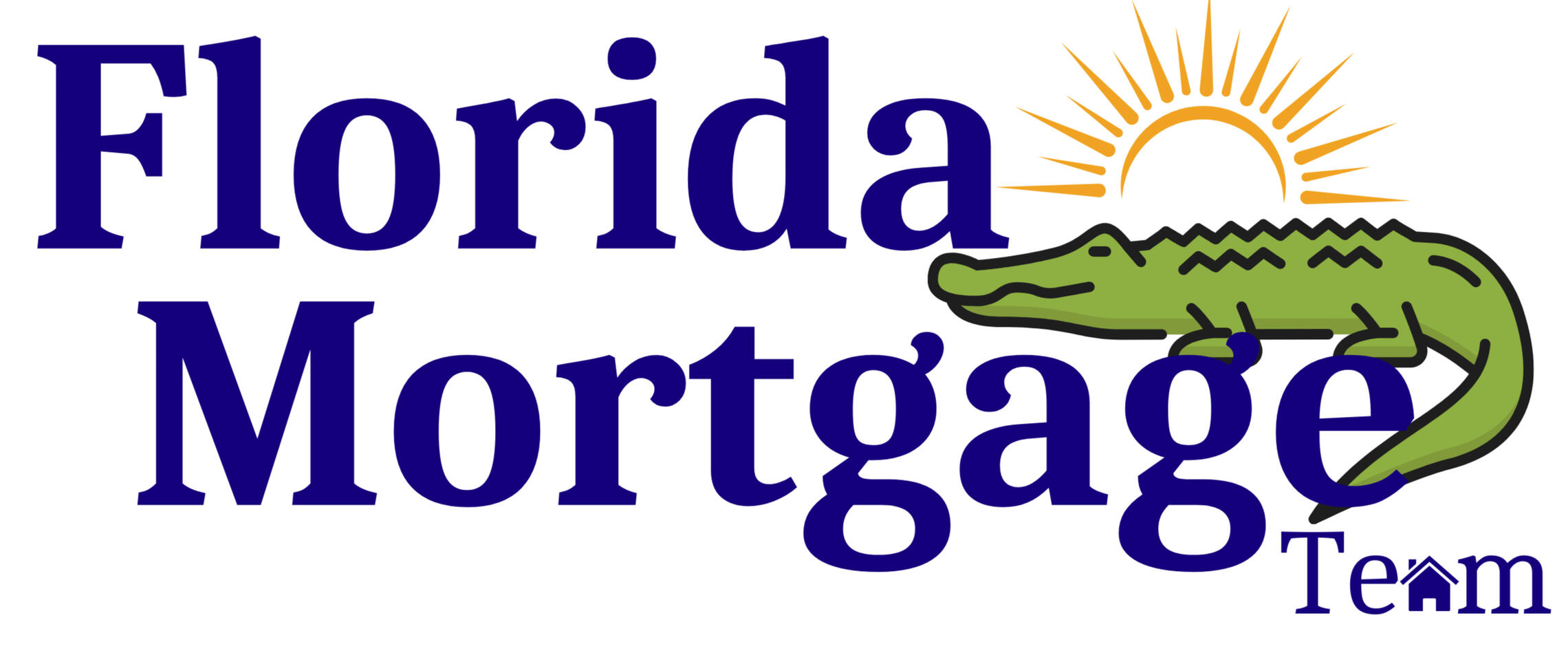 We're Here to Help With Your Home Purchase or Refinance. Click on One of The Buttons Below or Call Us Today To Get Started.
Florida Mortgage and Loan LLC
NMLS1440083
---
This process can be grueling, but Andrea made it practically painless, always accessible, always friendly, always had the answer I needed. Thank you.Terence Van Auken, Daytona Beach
We were referred to Andrea Anicito by NextHome Treasure Coast and could not be more pleased with the service and attention we received. Everything went like clockwork. Andrea made the process simple and worked hard to be sure that everything got done in a timely manner. Very professional and personable. I am happy to give them a HUGE recommendation for anybody looking for mortgage services!Karen Luther, Palm City
Andrea was very helpful, knowledgeable, and quick to respond. She made the process of applying for a mortgage easy. I will be using her for any future loan needs.Brian LaCasse, Stuart
Andrea is an amazing, competent individual of the highest integrity. She has a vast amount of knowledge about loan products in Florida, so she can get you the loan that fits your situation. Best of all, you can always trust her to do what's right for you! I highly recommend her!Matthew McGarr, Port Saint Lucie
---
This Week's Featured Video
---
Featured Blog Article
The secret to debt elimination lies in reducing or eliminating APR applied to your balances. By minimizing the interest charges that get added to your debt each billing cycle, you can focus on paying off principal; that's the actual debt you owe. Then you simply prioritize your balances and knock out each debt one by one:Call your credit card companies to negotiate lower interest rates.
Revisit your budget to free up as much cash flow as possible.
Prioritize your credit card balances for elimination based on your budget.
Focus your cash flow on eliminating one debt at a time to become debt-free.As you decide on the best way to take down credit card debt, there are two basic tactics you can use. The strategy we outline above stays the same no matter which path you choose. The difference is how you prioritize your credit card debts for reduction in Step 3. We go into more detail on each step below, so you know exactly what to do at each stage to get out of debt.Use a credit card debt worksheet to list out all your debts. You specifically need to note each current balance and the APR.
Call each credit card company to see if they will negotiate to lower your interest rates; if so, adjust the interest rate on your worksheet accordingly
Prioritize the list from highest APR to lowest.
Now review your budget to cut any unnecessary expenses; this maximizes the cash flow you have available to pay off debt.
Make the minimum payments on all your debts except the one with the highest APR.
Then make the largest payment possible on the debt with the highest APR.
Keep that up until the debt is gone, and then move on to your next highest APR debt.
As you eliminate each debt, you free up more money to pay off the next debt. This accelerates repayment until you reach zero on all your balances. This acceleration to reach the bottom is why this method is commonly referred to as the Debt Avalanche – a term coined by the financial expert Dave Ramsey.If your highest APR debts are also your biggest balances, tiger style debt reduction may not work. This is especially true if you couldn't free up any extra cash for debt elimination because your budget is tight. In this case, you may not have enough power to tackle your largest debts first. Instead, you need to peck away at your debts, starting with the lowest balance first.All the steps above stay the same, but you prioritize your debts in Step 3 by current balance. You start with the lowest balance first, which frees up money bit by bit. Each debt you eliminate gives you more money to take out the next debt.With crane style, you essentially start pecking away at your debts. Each debt that you knock down gives you more financial power to take out the next. By the time you get to your biggest balances, you have the monetary power you need to take them down.Stop charging! Any new credit card debt will only set you back as you pay off your balances. Avoid making new charges to your credit cards until you have your balances paid off.
Build savings into your budget. Unexpected expenses are a leading cause of credit card debt. Try to pad your budget with at least some emergency savings. If you're living paycheck to paycheck, pay off a balance and then divert the cash that you save to an emergency savings fund.
Avoid solutions that put you in a weaker financial position. If you're looking for solutions to a traditional debt reduction plan, avoid options that increase your financial risk, like a home equity loan, or that damage your credit, such as debt settlement.
Florida Mortgage and Loan LLC
NMLS1440083
Loan Types
FHA 203B
Not just for First Time Home Buyers! The FHA 203b is the traditional FHA purchase mortgage requiring only 3.5% down payment. It allows borrowers with lower credit scores to secure low interest rates because it is government insured. Mortgage insurance is required regardless of the down payment amounts and will be included in your payment until the loan has been paid off.
Term: 30 years Maximum Amount: based on county limitsFHA 203K
The FHA 203k loan is designed to give you the funds needed to rehabilitate a home. Whether you just need cosmetic updating or a full home renovation, the FHA 203k can help you create the home of your dreams!
Term: 30 years Maximum Amount: based on county limits
The FHA 203k requires you to qualify for both the purchase price of the home and any additional repairs with an additional 20% contingency reserve.VA
You earned your right to a great loan! VA loans are available with no down payment and can include the VA funding fee. You will need a certificate of eligibility and DD214 to determine if you qualify. Some funding fees are waived. No mortgage insurance is ever paid with a VA loan and interest rates are great.
Term: 30 years Maximum Amount: $4,000,000CONVENTIONAL/CONFORMING 15, 20 & 30 YEAR
Conventional and conforming loans are a great option for borrowers who have worked hard to keep their credit exceptional. Private mortgage insurance is added to any loan with less than 20% down but is removed once you reach a certain amount of equity in the home. Explore 15, 20 or 30 year terms to payoff your home sooner. Best in the industry interest rates and mortgage insurance that can be removed makes this a fantastic loan or the financially savvy borrower.
Term: up to 30 years
Maximum Amount: $726,200 for a 1-unit, $929,850 for a 2-unit. Call for more info.BANK STATEMENT LOANS
Designed for the self employed, these loans take your deposits from 12 or 24 months as your income. No tax returns, 1099s or W2s needed.
Term: up to 40 years with interest-only or interest-bearing options
Maximum Amount: $2,000,000INVESTOR LOANS
DSCR RATIO
Loans specifically designed for the investor in mind. These are for non-owner occupied homes only and are based on how much rent you will be collecting. Lenders want to see that the ratio of rent to expenses at least 1 or more.FIX & FLIP
These loans provide real estate investors with a fast and flexible way to fix and flip homes with interest only payment for up to 4 years.
Rates and down payments depend on experience.
Florida Mortgage and Loan LLC
NMLS1440083
First Time Home Buyers
Looking to purchase a home for the first time? Here are a few tips to help your loan process go quickly and smoothly!1. Make sure your credit is in good shapeExcellent Credit: 750+
Good Credit: 700-749
Fair Credit: 650-699
Poor Credit: 600-649
b.Your credit card balances should be below 20% of the limit
c. It's best to have at least 3 open and active accounts listed on your credit report2. If you're renting, pay by check
a. Having documented proof of your last 12 months of payments is often required by the lender3. Obtain proof of employment for the past 2-years
a. W2s and tax returns
b. Paystubs covering 30 days
c. Be prepared to explain any gaps in employment greater than 3 months4. Avoid large deposits or withdrawals from your bank account5. Determine a down payment amount based on your available funds. Conventional requires a minimum of 3-5% down and FHA requires a minimum of 3.5% down. Other options require more down payment. Keep in mind that closing costs are estimated at an additional 3-5% of the purchase price.6. Obtain a pre-approval letter from an Independent Mortgage Professional7. Research a local real estate agent or ask your mortgage broker for a recommendation.
Florida Mortgage and Loan LLC
NMLS1440083
Downpayment Assistance
Down Payment Assistance programs are available through outside agencies and lenders. Call us to find out what you may qualify for.These are some of the programs available locally:BorrowSmart program which offers up to $2500 down payment assistance to income qualified applicants.Hometown Heroes program through FHFA which offers a no interest, no payment loan to cover up to $25,000 in down payment and closing costs. You must currently be employed in one of the qualifying jobs.Realtors Association of St. Lucie Foundation, Inc. Attainable Housing Fund
Matched savings as a grant, up to $2,500 based on availability
*Contact the Realtors Association of Palm Beaches local office for detailsSt. Lucie County Home Purchase Assistance Program (SHIP/HOME) Low Income or Very Low Income
Maximum Amount: Up to $40,000 in assistance based on availability
Florida Mortgage and Loan LLC
NMLS1440083
Refinance
Refinancing is the process of obtaining a new mortgage in an effort to reduce monthly payments, lower your interest rates, take cash out of your home for large purchases, or change mortgage companies. Most people refinance when they have equity on their home, which is the difference between the amount owed to the mortgage company and the worth of the home.One of the main advantages of refinancing regardless of equity is reducing an interest rate. Often, as people work through their careers and continue to make more money they are able to pay all their bills on time and thus increase their credit score. With this increase in credit comes the ability to procure loans at lower rates, and therefore many people refinance with their mortgage companies for this reason. A lower interest rate can have a profound effect on monthly payments, potentially saving you hundreds of dollars a year.Give us a call for a free quote or apply just below here.
Florida Mortgage and Loan LLC
NMLS1440083
About Us
Florida Mortgage is committed to helping you find the right mortgage for you and your family. We are located in Fort Pierce, Florida and offer loans for purchasing, refinancing, and investing in St. Lucie and Martin County on the Treasure Coast of Florida. We understand that buying a home is a big decision and so is choosing the right mortgage broker. Our team has the knowledge and experience necessary to help guide you in the different types of loans available to you so you can make an informed decision on how to make the next step in your life. We make the process of securing a home loan simple and straightforward by offering you the latest in financial tools that enable you to make sound financial choices.
---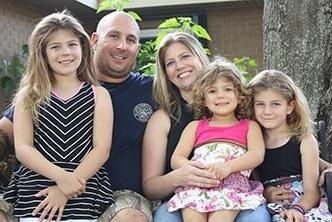 Andrea Anicito is a local mortgage broker and realtor who lives, works and serves in St. Lucie County. She has 3 children and is married to Nick who is also a realtor and mortgage broker. In her spare time, she enjoys hanging out with family, camping, exploring new cities, riding horses and reading.
She has operated her own mortgage brokerage for more than 11 years and has over 15 years of experience helping people just like you find the perfect mortgage that works for them. Andrea is a Certified Military Relocation Expert. She serves as the Women's Council of Realtors Florida Events Chair for 2023, Women's Council of Realtors Stuart-Martin Network First Vice President, on the City of Fort Pierce Historic Preservation Board, Realtors of Palm Beaches, Broward and St Lucie Government Affairs committee and is a Florida Realtors Director. She is a member of Florida Association of Mortgage Professionals, National Association of Mortgage Bankers, Treasure Coast Opportunity Network. Andrea is an active member of the Fort Pierce Downtown Business Alliance and seeks to volunteer at many opportunities.Andrea encourages you to take advantage of our free pre-qualifications that allow us to review your credit without pulling it and hurting your score! Our goal is always to protect your best interest! Come by today and trust our local experts!
---
Nicole Vaughan is originally from New York, but grew up in South Florida. She is married to Mike who loves to play pickleball and has 1 daughter who attends University of Florida (Go Gators!). Prior to working in the mortgage industry, Nicole spent 20 years in nonprofit organizations providing services to senior citizens, adolescents, battered women and children. Today, she also volunteers and works at assisted living facilities in addition to originating mortgages.
---
Ready to Get Prequalified?
To get the pre-qualification process started, please click the [Get Started!] button below. It will send us a soft credit report that will not effect your credit. And it's our goal to protect your credit score as long as possible.
(We wait to pull your Tri-merge mortgage credit report until you have a contract.)
I'll also need your last bank statement and a recent paystub or benefit statement and your last 2 years of w2's and 1099's sent to me at andrea@myfloridaloan.com to complete the pre-qualification.Please reach out anytime. We're here to help if you have questions about getting pre-qualified or the loan process. I look forward to hearing from you soon.
Florida Mortgage and Loan LLC
NMLS1440083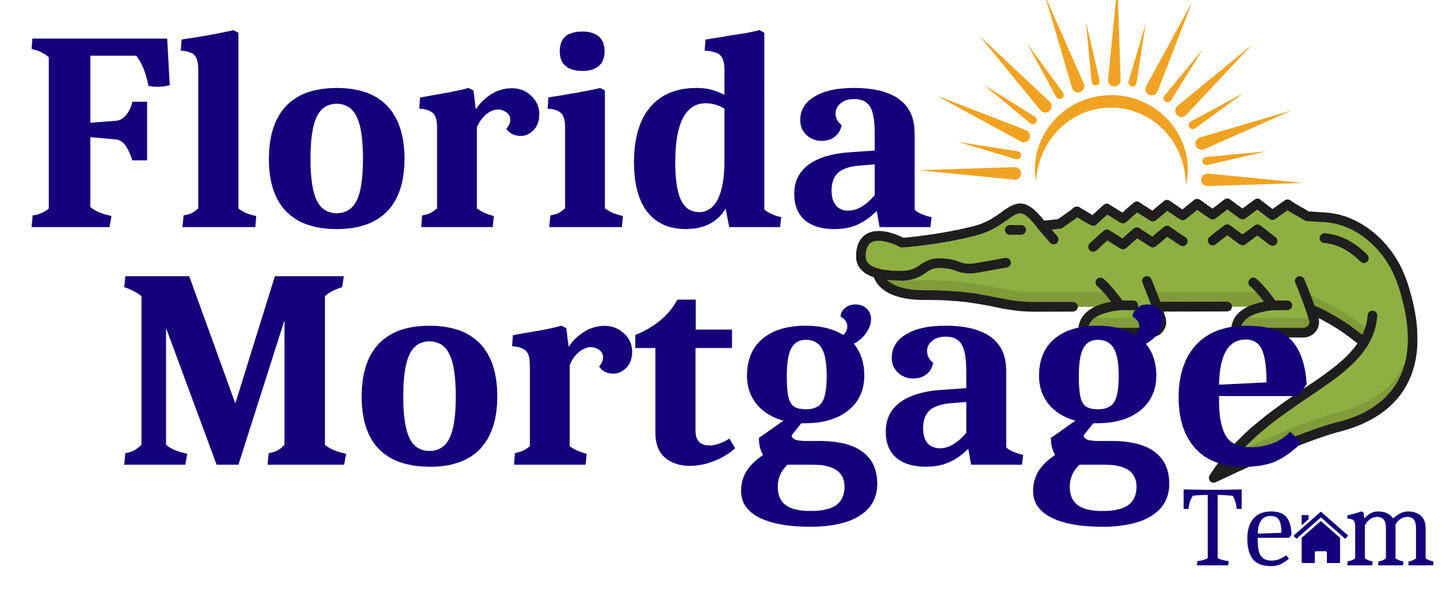 Please leave us a review below! Let others know how we were able to help you.
Florida Mortgage and Loan LLC
NMLS1440083