Florida Mortgage is committed to helping you find the right mortgage for you and your family. We are located in Port St. Lucie, Florida and offer loans for purchasing, refinancing, and investing in Martin and St. Lucie County on the Treasure Coast of Florida. We understand that buying a home is a big decision and so is choosing the right mortgage broker. Our team has the knowledge and experience necessary to help guide you in the different types of loans available to you so you can make an informed decision on how to make the next step in your life. We make the process of securing a home loan simple and straightforward by offering you the latest in financial tools that enable you to make sound financial choices.
---
---
Loan Types
FHA 203B
The FHA 203b is the traditional FHA purchase mortgage requiring only 3.5% down payment. It allows borrowers with lower credit scores to secure low interest rates because it is government insured. Mortgage insurance is required regardless of the down payment amounts and will be included in your payment until the loan has been paid off.
Term: 30 years Maximum Amount: based on county limits

FHA 203K
The FHA 203k loan is designed to give you the funds needed to rehabilitate a home. Whether you just need cosmetic updating or a full home renovation, the FHA 203k can help you create the home of your dreams!
Term: 30 years Maximum Amount: based on county limits
The FHA 203k requires you to qualify for both the purchase price of the home and any additional repairs with an additional 20% contingency reserve.

VA
You earned your right to a great loan! VA loans are available with no down payment and can include the VA funding fee. You will need a certificate of eligibility and DD214 to determine if you qualify. Some funding fees are waived. No mortgage insurance is ever paid with a VA loan and interest rates are great.
Term: 30 years Maximum Amount: $424,100

CONVENTIONAL/CONFORMING 15, 20 & 30 YEAR
Conventional and conforming loans are a great option for borrowers who have worked hard to keep their credit exceptional. Private mortgage insurance is added to any loan with less than 20% down but is removed once you own 80% of the equity in your home. Explore 15, 20 or 30 year terms to payoff your home sooner. Best in the industry interest rates and no mortgage insurance makes this a fantastic loan or the financially savvy borrower. Also available in Jumbo amounts over $424,100 with best in the industry pricing.
Term: 15 years Maximum Amount: $2,000,000

FIX & FLIP
These loans provide real estate investors with a fast and flexible way to fix and flip homes with interest only payment for up to 12 months.
First Time Home Buyers
Looking to purchase a home for the first time? Here are a few tips to help your loan process go quickly and smoothly!

1. Make sure your credit is in good shape

Excellent Credit: 750+
Good Credit: 700-749
Fair Credit: 650-699
Poor Credit: 600-649
b.Try to get your credit card balances below 40% of the limit
c. It's best to have at least 3 open and active accounts listed on your credit report

2. If you're renting, pay by check
a. Having documented proof of your last 12 months of payments is often required by the lender

3. Obtain proof of employment for the past 2-years
a. W2s and tax returns
b. Paystubs covering 30 days
c. Be prepared to explain any gaps in employment
4. Avoid large deposits or withdrawals from your bank account
5. Determine a down payment amount based on your available funds
6. Obtain a pre-approval letter from an Independent Mortgage Professional
7. Research a local real estate agent
Downpayment Assistance
Down Payment Assistance programs are available through outside agencies and lenders. Call us to find out what you may qualify for.

These are some of the programs available locally:

3.0-4.5% Grant toward down payment directly from the lender with closing day forgiveness
Maximum Amount: Up to $14,500 in assistance.

1% Down Payment with 2% Equity boost Grant
Maximum Loan Amount $424,100
Certain income and property eligibility requirements must be met to be eligible.

Realtors Association of St. Lucie Foundation, Inc. Attainable Housing Fund
Matched savings as a grant, up to $2,500 based on availability
*Contact the Realtors Association of Palm Beaches local office for details

St. Lucie County Home Purchase Assistance Program (SHIP/HOME) Low Income or Very Low Income
Maximum Amount: Up to $40,000 in assistance based on availability
Refinance
Refinancing is the process of obtaining a new mortgage in an effort to reduce monthly payments, lower your interest rates, take cash out of your home for large purchases, or change mortgage companies. Most people refinance when they have equity on their home, which is the difference between the amount owed to the mortgage company and the worth of the home.

One of the main advantages of refinancing regardless of equity is reducing an interest rate. Often, as people work through their careers and continue to make more money they are able to pay all their bills on time and thus increase their credit score. With this increase in credit comes the ability to procure loans at lower rates, and therefore many people refinance with their mortgage companies for this reason. A lower interest rate can have a profound effect on monthly payments, potentially saving you hundreds of dollars a year.

Give us a call for a free quote or you can apply right online from our home page.
About Us
Andrea Anicito is a local mortgage broker that resides right here in Port St. Lucie, FL. She has operated her own firm for over 5 years and has over 15 years of experience helping people just like you find the perfect mortgage that works for them.

Andrea takes pride in giving back to her community in numerous ways. She is a Military Housing Specialist and helps local heroes afford their dream homes every day through Homes for Heroes. Andrea also is the owner of the famous Treasure Coast Fun Bus.

Happy Family - Mortgage Loan in Port St Lucie, FL

We offer free pre-qualifications and can view your credit without pulling it and hurting your score! Come by today and trust our local experts to get you into the home of your dreams!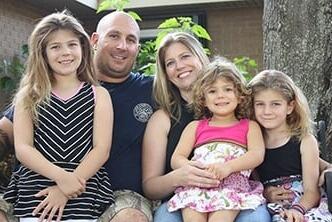 ---
Nicole began her mortgage career in 2006 at Gulfstream Mortgage Funding located in Fort Lauderdale, Florida. She specializes in residential property purchases by first time homebuyers, FHA, VA and conventional loans.

Originally from New York, Nicole grew up in South Florida, and recently made her home in the Treasure Coast with her family in 2010. Prior to working in the mortgage industry, Nicole spent 20 years in nonprofit organizations providing services to senior citizens, adolescents, battered women and children.

As a Loan Originator, Nicole is focused on providing personalized mortgage services to each and every borrower, making your dreams of homeownership a reality.

Nicole enjoys giving back to the community through the following organizations: City of Port St. Lucie, Leukemia & Lymphoma Society, Women In Distress of Broward County, Girl Scouts of Broward County, Broward County Fair, United Way of Broward County, Women's Way and Volunteer Broward.
"As your mortgage professional, your complete satisfaction is my true success."

Fill out the form below for a free prequalification and to see how much you might qualify for. The form is quick and easy, but doesn't pull credit.